May 19, 2004

By DEBRA LO GUERCIO

©Copyright 2004, Debra Lo

Guercio

, all rights reserved




---
ONE OF MY FAVORITE WAYS to discover the beautiful City by the Bay is to pick a spot and just start exploring. After checking in one recent Sunday at my favorite Union Square hotel, the Beresford Arms, we dumped our bags and simply walked to the curb, hailed a cab and said "Take us to Washington Square." That's the heart of North Beach, the city's Italian district, and our goal that lovely afternoon was to have no goal at all — just wander wherever our feet took us. Our feet did good.
North Beach is brimming with enticing dining choices. If you love Italian cuisine, you could throw a rock in any direction and hit a winner. We decided to find out where the locals dine and after strolling the sidewalks for awhile, went into the Lost & Found Saloon (1353 Grant Street) for a rest and some advice.
In a word, the place was just comfortable. We felt like we were at home as soon as we sat down. The selection of import beers on tap was amazing — it looked as if the colorful handles on the taps stretched for half a mile, and in the adjoining room a three-piece jazz band was warming.
Our affable bartender, Joe, was one of those people you feel like you've known all your life five minutes after you meet them. He was a bit reluctant at first to offer up his favorite restaurant ("They're all great!" he insisted) but after some coaxing, mentioned Sodini's as a place with authentic Italian food and a relaxed atmosphere — just what we were looking for.
Sodini's (510 Green Street) is off the beaten path (just around the corner from the Lost & Found), and feels like a small, open air café somewhere in Italy. It's as if you're transported to another place and time, where meals are experienced rather than merely consumed. Better still, as someone who grew up on Italian food, I can confirm that Sodini's is the real deal, not just pasta with tomato sauce and oregano thrown over it.
We started with fried calamari (heavenly!). I had the seafood linguini in a delicate alfredo rosa sauce, and my companion had clams and linguini. Naturally we had to exchange forks for a taste test. A+ and A+.
Thanks, Joe — you picked a winner!
Sodini's is definitely a "must return" spot. Ditto for the Lost & Found, where everybody doesn't know your name when you walk in but they do by the time you leave. If you don't have a "home base" in North Beach yet, you do now.
Next Quique Critique
Previous Quique Critique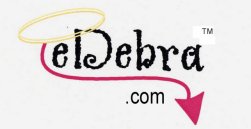 Home Page