June 16, 2004

By DEBRA LO GUERCIO

©Copyright 2004, Debra Lo

Guercio

, all rights reserved




---
SURE, SOME FOLKS WENT to Madonna's Re-invention tour because they love her music. The rest of us just wanted to tick another "must do" off life's list: must sip champagne in Paris, must snorkle off Great Barrier Reef, must see Madonna perform. One down, two to go.
Like Cher, Madonna's show is more event than concert. Although she could certainly command the stage quite impressively all by her amazingly tiny little self, Madonna surrounds herself with towering videos, dancers, acrobats, break dancers, skateboarders and even a bagpipe player. Barnum and Bailey, eat your hearts out.
Except for the curiously missing mega-hit "Like A Virgin," Madonna performed all her familiar hits both old and new at the June 9 performance at HP Pavilion in San Jose. It was a high-energy, non-stop performance, and the Material Girl only disappeared from stage long enough for a few costume changes. She may be 46, but she's still a pistol. The girl obviously knows her way around a Stairmaster. Midlife never looked so buff. Heck, quarter-life could only wish to be in that shape.
Madonna's musical milestones were choreographed with elaborate dance numbers, many making social statements on war and religion. The most touching moment came when she sang John Lennon's "Imagine," against a video backdrop of children suffering from the effects of war, poverty and neglect.
Although Madonna didn't reward her fans with an encore ("Like A Virgin" or "Don't Cry For Me, Argentina" would have brought the house down), she did dedicate "Crazy For You" to all the fans who've stuck with her throughout her career, which spans 20 years. Pretty impressive, considering many of her peers are now struggling to play the county fair circuit. The woman is a survivor, and there's not a soul on the planet with more marketing acumen. She still grabs the world by both ears and demands, "Pay attention!" And it does. You may not like her music, but purely as a business woman, you can only say "Hats off." Nobody does it like Madonna.
The Re-invention tour currently boasts sold-out status nationwide, but with ticket sales that hot, maybe Madonna will decide to reinvent herself a few more times before pulling the plug on this tour. If you're kicking yourself because you never saw Sinatra or Elvis while you still could, don't make that mistake again. It's something you'll tell the grandkids someday.
For more information on tour dates, go to www.madonna.com.
Previous Quique Critique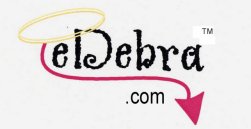 Home Page