Hennessey House a delightful destination

By DEBRA LO GUERCIO
©Copyright 2001,2002, Debra Lo

Guercio

, all rights reserved


You could stay in a hotel, but why. Once you treat yourself to the bed and breakfast experience, switching back to hotels is as appealing as going from filet mignon to ground round. If you want to truly be treated as a guest, a bed and breakfast is the only way to stay.
Whether you're an experienced B&Ber or looking for a place to start, look no further than the Hennessey House in Napa. This gorgeous Queen Anne Victorian, built in 1889 by former Napa mayor Dr. Edwin Hennessey, is listed on the National Register of Historic Places. As in most bed and breakfasts, each of the Hennessey House's 10 rooms is slightly different, but each one lovely and adorned with antiques. So lovely, in fact, that several rooms are included in "Beautiful Bedrooms: The World's Leading Inns and Hotels," by Tina Skinner
Alex Feit, who owns the Hennessey House with his wife, Gilda, has loving pride in his voice as he guides you through the home upon arrival. Attention has been paid to every detail, and not just the décor. Creating an atmosphere for an enjoyable, comfortable experience are the Feit's specialty, from truffles and a split of champagne to greet you in your room to the thick, luxurious down-covered mattresses on which you'll have a heavenly night's sleep.
"We try to focus on the concept of relaxation. People are coming here to unwind," says Feit. He particularly enjoys seeing the difference on his guests' faces when they check out.
"Two or three days later, you see how they've relaxed and let go of their tension. To be able to provide that escape is rewarding."
Following a warm and personal welcome from the owners (try and get a reception like that from Mr. Hilton or Mr. Hyatt), you're invited to lounge in the front room and enjoy the books, magazine, board games or (gasp) television set, as well as sample afternoon tea and cookies. My daughter and I opted to relax in our room for a bit first. We'd spent the afternoon shopping at the very lovely Napa Town Center, which features a variety of shops and eateries, and we were both ready to kick back for awhile. Janine snuggled into the thick, goosedown quilt on the bed while I enjoyed some champagne and a truffle. What a way to start a stay.
Rested and refreshed, we headed back to the dining room late in the afternoon, where a spread of cheese and Napa Valley wine awaited. (Cheese only for Janine, of course.) Even better than the BV cabernet and pepper Jack was the company. This is where a bed and breakfast outshines a hotel: providing small, intimate settings, where you can really get to know new people.
Come dinnertime, most guests go their separate ways. The honeymooners, naturally, don't resurface until morning. The rest have a variety of choices in the area, particularly if they're still hungry. Restaurants are abundant in Napa and along Highway 29 towards St. Helena and Rutherford. Janine and I chose a little place called Uva. She loved the pesto ravioli. I was less impressed with the linguine and clams -- satisfying but not outstanding. Uva didn't earn glowing remarks upon first impression, but seemed deserving of a second chance.
One noteworthy activity, for which I will have to experience sans child, is the monthly performance offered at the Jarvis Conservatory, located right next door to the Hennessey House. On the first Saturday of each month, the conservatory invites amateurs to perform their favorite opera pieces -- the ultimate in upscale karaoke. Other Hennessey House guests who attended reported that the performance was thoroughly enjoyable. I wanted to see it firsthand, but my teenaged daughter informed me that the chances of her sitting through opera were roughly the same as those of her swallowing a live porcupine. Whole. So, we returned to the Hennessey House after dinner and lounged in the front room. She needed a quiet TV fix, which gave me a chance to browse through their books, put a dent in their chocolates and nod off in the chair. (It's relaxing, I tell you.)
Following a peaceful night's sleep, we enjoyed a breakfast of French toast, sausage, fresh fruit, muffins and one wonderful cup of coffee after another. Besides a sumptuous meal, we had an opportunity to visit with the friends we'd made over wine and cheese. I felt a little sad having to say goodbye, both to the other guests and to Hennessey House. But there was a busy day ahead, and we packed up and set out to meet it.
Is there anything else to do in the Napa Valley besides wine tasting? You bet your Beaujolais there is. You might not think of bringing the under-21 crowd there, but you should. There's plenty to do. In fact, we packed so many activities into our itinerary, we didn't get to do everything. (Darn, we'll have to go back.)
If you're visiting the Napa Valley with children or if wine tasting isn't your bag, there's horseback riding, picnicking, hiking, a variety of festivals throughout the year, and our favorite discovery, Paint Your World, a ceramics studio where you can work on your own ceramic pieces. Paint, brushes and guidance are provided, and despite our tight schedule, Janine decorated a lightswitch plate and I designed my own tile.
We also visited Copia, dedicated to celebrating fine food, wine and the arts. The center itself is a work of art, made possible by the Mondavi family and many generous donors. Janine particularly enjoyed the interactive Fork in the Road exhibit, where you can do everything from guessing food scents at a smelling station to listening to food-themed songs. (To her horror, I sang along with Shirley Temple's "Animal Crackers." Twice.) However, should you visit Copia, I recommend saving it for an adults-only visit. You could easily spend a day there, attending all sorts of food-related exhibits and classes, sampling wine, and enjoying the grounds and evening entertainment. Like the wineries and the Jarvis Conservatory, Copia will be on my return "to do" list when I have older traveling companions.
Above all, my return "to do" list will include the Hennessey House. Did I mention that in addition to thoroughly enjoying my stay, not only is Hennessey House within walking distance of downtown Napa, it's also an incredible bargain, with rooms beginning at $105 per night? In the bed and breakfast world, you could easily expect to pay twice that. Convenient, reasonably priced, and lovely, lovely, lovely. What more could you ask for?

(The Hennessey House is located at 1727 Main Street in Napa. The phone number is (707) 226-3774. Their email address is inn@hennesseyhouse.com, and their website is www.hennesseyhouse.com) .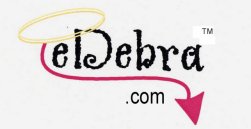 Home Page